Join us at Highnam Court House and Gardens
Video by Hugo Lennard, 2021
We cordially invite you to join us for our exclusive summer event at Highnam Court
On July 5th we are hosting an afternoon tea party in the glorious grounds of Highnam Court, followed by a serenaded drinks reception in the library and tour of the house.
Afternoon Tea Party
3pm – 5:30pm
Enjoy a delicious choice of tea and cake surrounded by the sights and sounds of the beautifully manicured gardens of Highnam Court. The gardens include several large lakes with pristine walkways and shaped borders, filled with thousands of plants to give colour throughout the seasons.
There will be a superb range of house plants on sale as well as a raffle.  Tea and cake is available to purchase on the day, all funds from which, will go to support the Pied Piper Appeal.
Drinks Reception and Tour
6pm – 9pm
Stepping through the spectacular main entrance, you will have the opportunity to explore the room where Sir Hubert Parry is reputed to have composed 'Jerusalem' and admire the spectacular 17th century wall mouldings and décor.  Moving to the library, with its large collection of antique clocks and artwork, you'll be serenaded with bubbly by the Cotswold canal singers.  If we are fortunate, we may even get to see the sunset over this glorious estate as we leave.
Tickets
The afternoon tea party and evening tour are ticketed separately and are available online at Eventbrite.
Afternoon Tea Party: £7 entry (plus booking fee), £4 for tea and cake (payable on the day)
Drinks Reception and Tour: £30 per person (plus booking fee)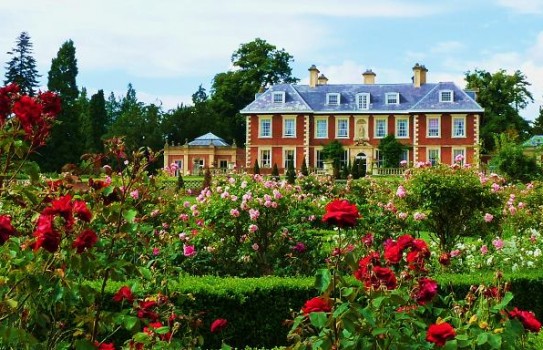 Images by Great British Gardens